Commercial
Savage Design is versed in creating innovations and clever solutions that meet the needs of the global b2b sector. We take pride in transforming our clients market position and overall brand awareness.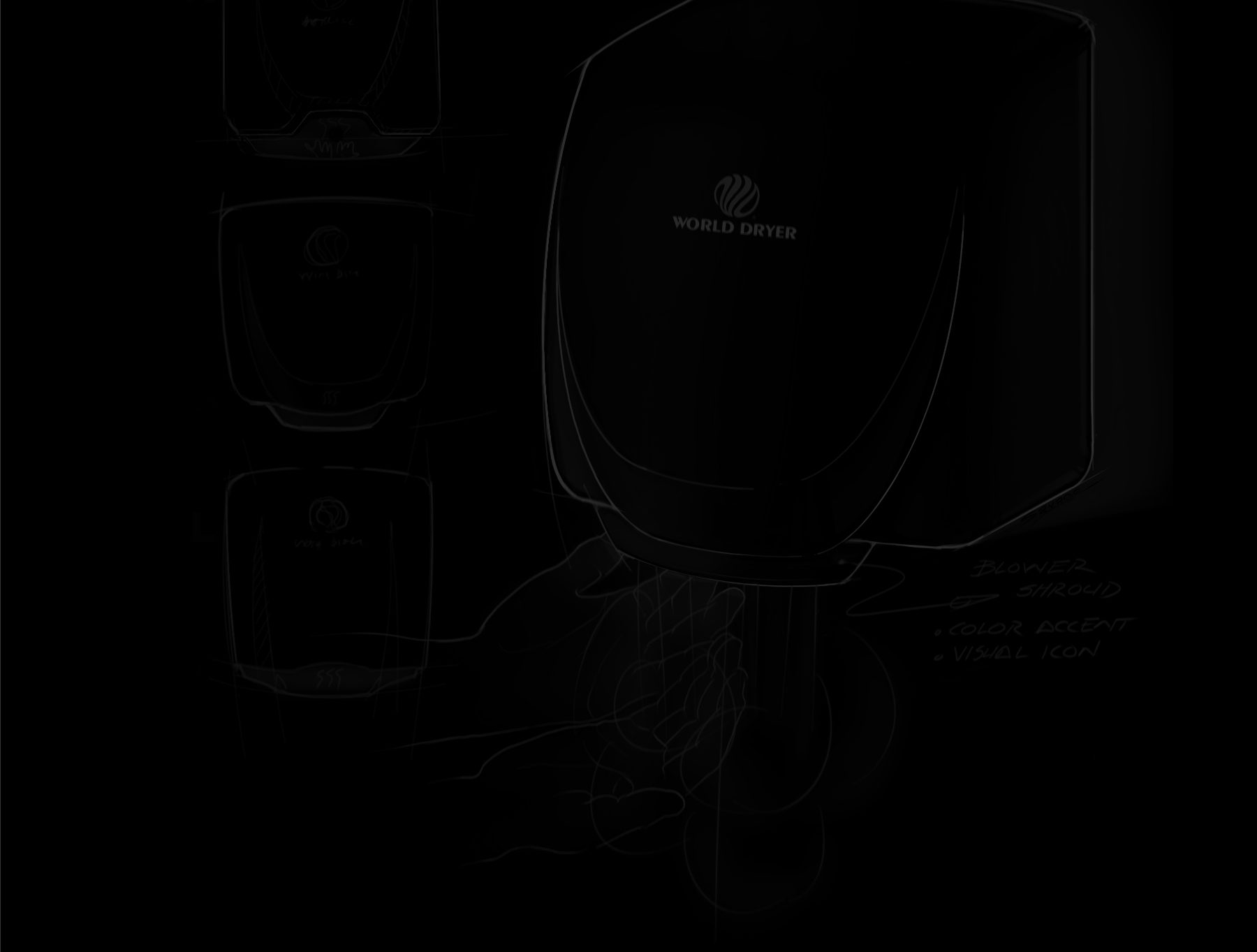 World Dryer engaged Savage Design to partner in the redesign of their seminal product the VERDE dri World Dryer wall mounted hand dryer. The VERDE dri is utilized in high-end restaurants, hotels and a myriad commercial buildings globally. Our charter was clear; design and develop the next generation of world class hand dryers that visually inspire and communicate modern hygiene.
"When we decided it was time to refresh our seminal product, the VERDEdri, World Dryer wall mounted hand dryer, the decision to employ Savage Design to lead the industrial design was a no-brainer."
-Tony Wilcox, VP Product Management & Engineering
We developed the new VERDE dri World Dryer hand dryer featuring a sleek modern from factor combined with state of the art functionality. The graphics were updated utilizing only the brand logo, which reduces visual clutter and reinforces brand awareness.The product features a clean and chiseled design, a colored valance, an ambient LED light triggered by a sensor, and the dryer 30 percent quieter than previous models. The VERDE dri commercial hand dryer is highly reviewed and is available at commercial retailers all over the world.